A beautiful lawn that brings you a feeling of green and relaxation is a most desirable feature in your garden. However, taking care of your lawn, create an ideal environment for grass to grow can be quite challenging.
Using the right lawn mower can fix this, and create a perfect lawn you can ever expect. With advanced technology, worth power tools provide you a professional finish to grass.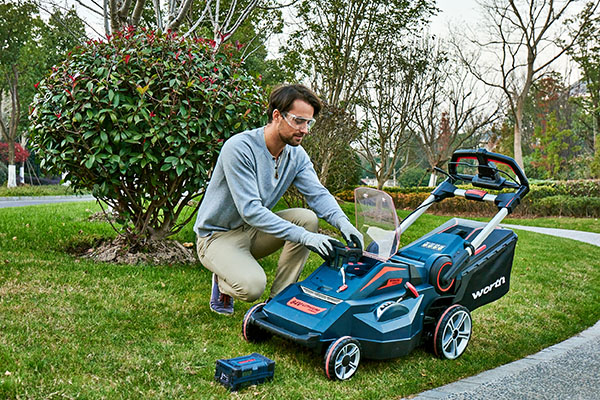 Worth gas-powered lawn mowers provide a professional finish to grasses. Our heavy duty aluminum deck and renowned high end brand engine offer you a high quality and high level performance.It's easy-starting, high-spec engine ensure smooth, efficient operation. Durable wheels with double ball bearings keep things smooth and stable, even when the ground isn't.You can adjust working speed when you meet all kind of hard working condition.Soft handle offer cutting height adjustment from 15mm to 65mm for more comfortable pushing.Like all Worth walk-behind mowers, cutting system and offers mulching, rear bag collection, and side discharge capabilities.Fortunately, Worth range of garden equipment offers everything from lawnmowers to trimmers and chainsaws that let you master your slice of the great outdoors. With Worth, it's easy to make your garden the envy of the neighborhood.